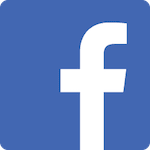 2022 Best on the North Shore
2022 BEST ON THE NORTH SHORE!
Voted best on Long Island 2022
Best on the North Shore 2020!
Awarded Most Powerful Woman in Business NY
2019 Best On the North Shore
Voted Best on Long Island three years in a row!
Thank you for helping me grow...
We have been nominated, best on Long Island three Years in a row!
Voted Best on the North Shore 2016 and 17
North Shores Best for the Second year!

Taecole is a great place to learn the art of Tae Kwan Do. From the first time I went for a lesson, everyone was very helpful and friendly. Since then I have learned a lot and really enjoy the time there. Its instructive, challenging, and fun!
Amazing Masters and instructors. Both my boys have gained more discipline, respect and self confidence from them!!
Taecole TKD is the best martial arts school in Long Island hands down! I've known Master Messina for over 20 years and there is no one that teaches with more compassion, dedication and professionalism as Master Margret Messina and Master Ray Messina.
We really love this place. Both my children go, my daughter who started at 5 and my son who started at 4. My daughter is now 10 years old and working towards her junior blackbelt. We started Tae Cole because my daugher who was 5 at the time was very shy and wouldn't speak up for herself. Oh, boy has Tae Cole given her confidence and a voice. She is a strong spirited and happy girl now and knows when to stand up for herself. My son is now six years old and the discipline is good for him. TaeCole really cares about our kids and they do not hesitate to give back to the community (I have personal experience as I am on the PTO at my children's school and a Girl Scout Leader) They give our children tools for self defense, bullying, stranger danger and teach them respect for themselves and for others. They also try to make it fun for them at the same time. They hold extra fun classes for the kids to attend. Master Messina and Master Ray are not in it for the money, they are in it because they love what they do. They really care about the children and work hard to help us parents make them good people. I highly, highly recommend them. We have referred TaeCole many times and no one has walked away unhappy.
Taecole is the best martial arts place to go to. Master Messina, Master Ray, and all the staff members are nice, helpful, and caring. They teach kids like me, the importance of respect, honesty, having perseverance, having self-confidence, and most of all how to defend themselves. I started at 5 years old (white belt) and still continue at 12 years old (black belt.) I used to get bullied a long time age and now nobody messes with me and I stick up for myself and others. Thanks to Master Messina and Master Ray and all the other staff members at Taecole, I wouldn't have the confidence to stick up for myself now. I hope to you enjoyed what I had to say and I hope you make a wise decision and pick Taecole Tae Kwon Do!!
Yes, Taecole TKD is a great martial arts school, but it is so much more. Our two kids have been going there for over a year and we are so happy to see that they LOVE it, that they look forward to going there, and that they feel great after they've been there. Master Ray and Master Messina are not just highly skilled at martial arts, they are highly valued and appreciated life teachers. We are so glad we wandered into their school in the summer of 2014 and so lucky to have them in our community.
When our son Kaiden turned 4, we decided to enroll him in a physical activity class where he could not only interact with other kids but to also learn valuable life lessons. We felt that martial arts would provide him with essential tools he would need throughout his life. We initially signed him up with another local dojo. Sadly, he hated every second of it and we were not very happy parents. When we discovered TAECOLE, Kaiden was worried that it'd be the same horrible type of class. Thankfully, it was the complete opposite and Kaiden loved it from day 1. Master Messina, Master Ray, and their talented staff (most of which have been students from an early age) are an extension of our family. They are all a very caring bunch and have helped Kaiden become a respectful, considerate, and confident 10 year old young man. What we love about TAECOLE is that Masters Messina and Ray not only teach tae kwon do as expected, but more importantly, they cleverly coach the children on how to be responsible, kind, honest, and resourceful HUMANS! We are constantly amazed with Kaiden's progress as what he learns at TAECOLE filters through in all other areas of his life. TAECOLE Tae Kwon Do is a blessing in our lives!
Ever since my son Matthew started with TaeCole 3 years ago he has become a much more confident individual. The discipline that he has been thought by Master Messina and all of the instructors has developed him into a respectable,considerate young boy.He enjoys going to the class and it has made him excel in every aspect of his life. I strongly recommend that every parent should seriously look into enrolling their child in TaeCole because the value learned is unmeasurable.
I have signed my boys up for a lot of activities, but usually they end up being glorified play dates. At Taecole Taekwondo, this is not the case. The kids are active, the instructors implement different lesson plans every day, and my kids are hearing the importance of integrity, courtesy, and self-control from mouths other than their parents'. And they've met a lot of great kids in the neighborhood. I feel like we hit the jackpot when we found this place.
Great place!! Instructions are kind and let you feel part of the school. I feel part of the TKD family!!